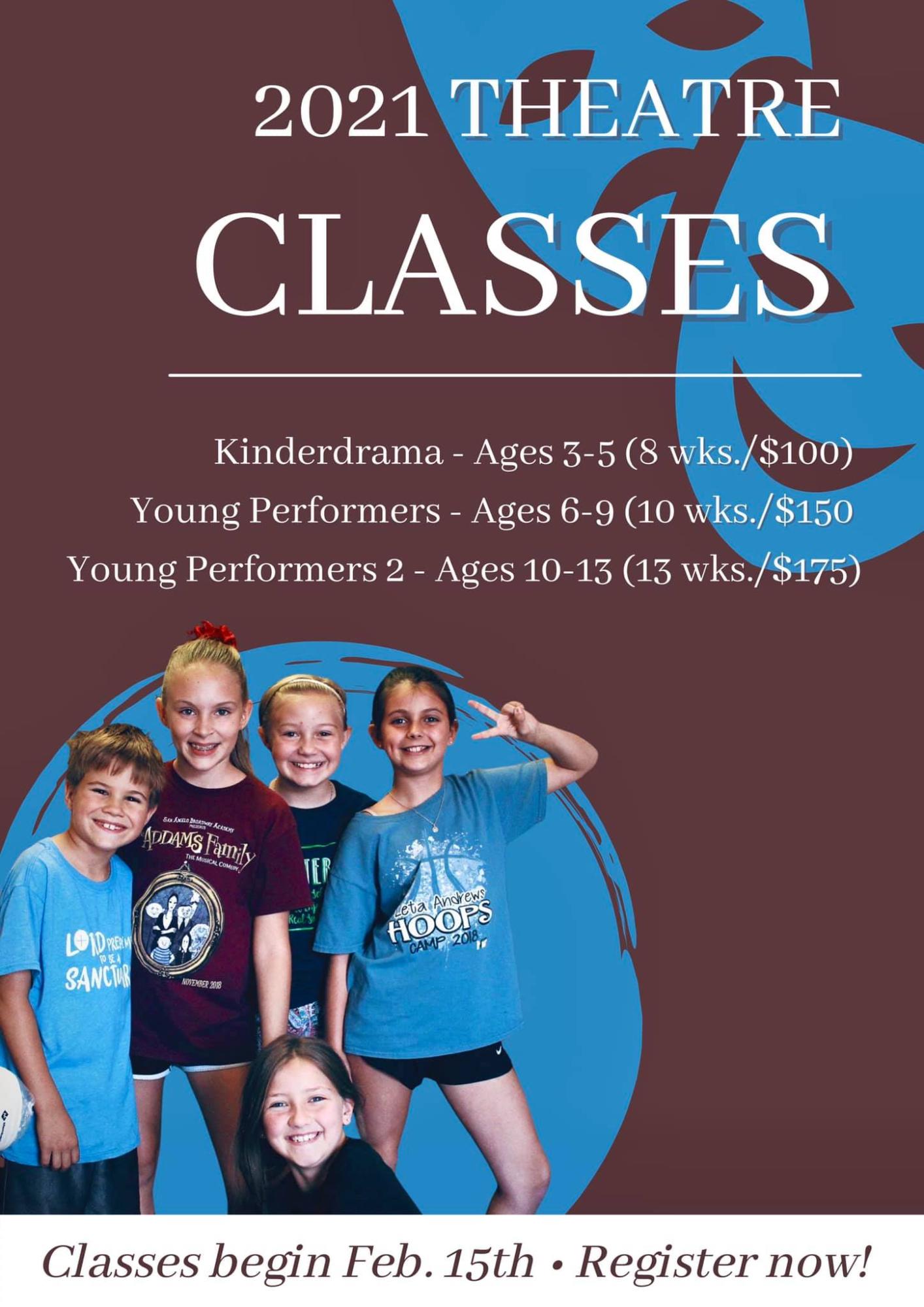 Kinderdrama: ages 3-5
Thursdays: 330-4:15
8 weeks : $100
Join the SABA team for 8 weeks of creativity, story-telling, dress up and more as students begin to learn the basic elements of theatre and acting through theatre games and a giant imagination! This workshop includes a class presentation at the end for parents.

Young Performers 1 Workshop: ages 6-9
Tuesdays 4pm-5pm
10 weeks- $150
This is the perfect workshop for elementary students to dive into the world of theatre and acting! This workshop builds on the basic concepts of theatre arts in a fun and exciting way. Students will use various creative drama techniques to build confidence and trust, stimulate imagination, movement, and role-play. Through theatre games and activities students will learn to lose inhibitions and gain trust in themselves as well as others. The workshop will end in a live performance for family and friends.
Young Performers 2 Workshop: ages 10-13
Mondays 4:15-5:15pm
13 weeks - $175
An advanced continuation of our young performers workshop 1. Students continue to develop their acting skills through script analysis, character development, comedic timing, improv and more! Working in small groups, students are able to gain an in-depth experience while working on a script for a live performance for family and friends