Students ages 6-12 will explore theatre in a small setting, and dive into a giant world of creativity! Students will learn the ins and outs of acting both individually and in an ensemble by paricipating in theatre games, improv activities, script analysis, and more! Students will also rehearse for the production of "The One and Only Santa Claus". Students meet every Thursday from 630-730 at the SABA studios (Oct 31 rehearsal will be scheduled for a different day during the week and no rehearsal Nov 21 due to Matilda). The performance date in December is TBA. Space is limited so register soon!
Ab

out "The One and Only Santa Claus"
Live in your living room, it's your favorite TV show, "American Profiles"! When a family is startled to find host Yul Tide literally in their living room one Christmas morning, the show begins. In a series of hilarious and heart-warming sketches, Yul Tide and co-host Chrystal Flakes explore what Santa Claus really represents, introducing us to various people who know and love him. The show is full of bloopers and comical bickering as the TV crew clamors to find old St. Nick. But Santa's not the only thing that's missing. They can't seem to find their Christmas spirit, either! Though they might have lost track of what Christmas is all about, kids in the audience haven't, for they see Santa throughout the show, even though none of the adults can! Along the way, we meet the mail carrier for the North Pole, Santa's staff of elves as they run through their final check-list, mall santas, moms and dads, and even a shadowy figure with big ears who's not so keen on the great gift-giver. Help us spread the Christmas spirit with a show, full of comedy, clever twists, and the warmth of the holiday season

!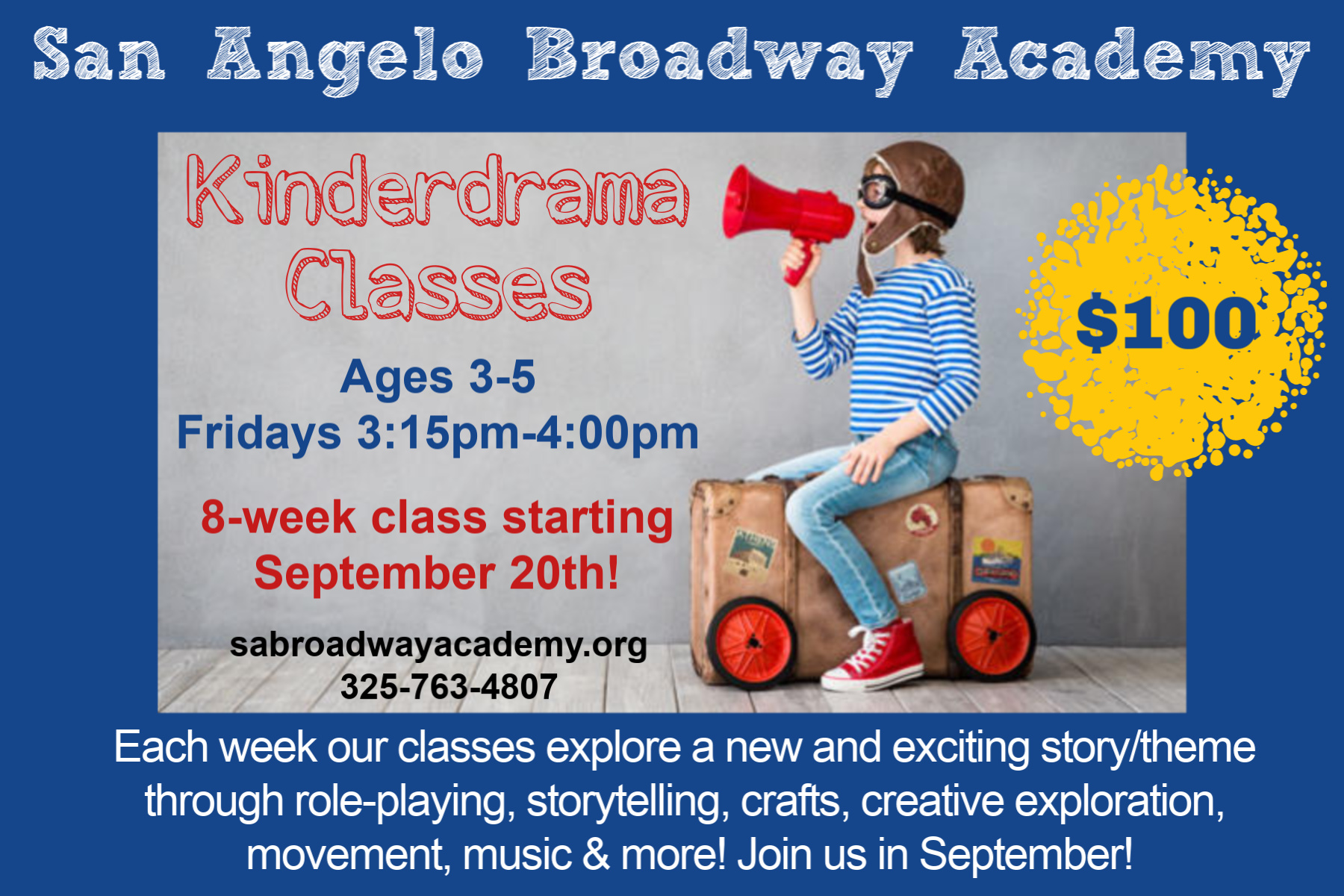 Students ages 3-5 will spend 45 minutes a week in a word of imagination filled with popular story books, creative themes and more! Students will act out stories with props and small costume pieces each week, combined with arts and crafts, music, movement, and more! Let your dramatic youngster hang out with the gang at SABA each week as we jump into books and brings stories to life!