Spring Acting Class

Schedule Coming Soon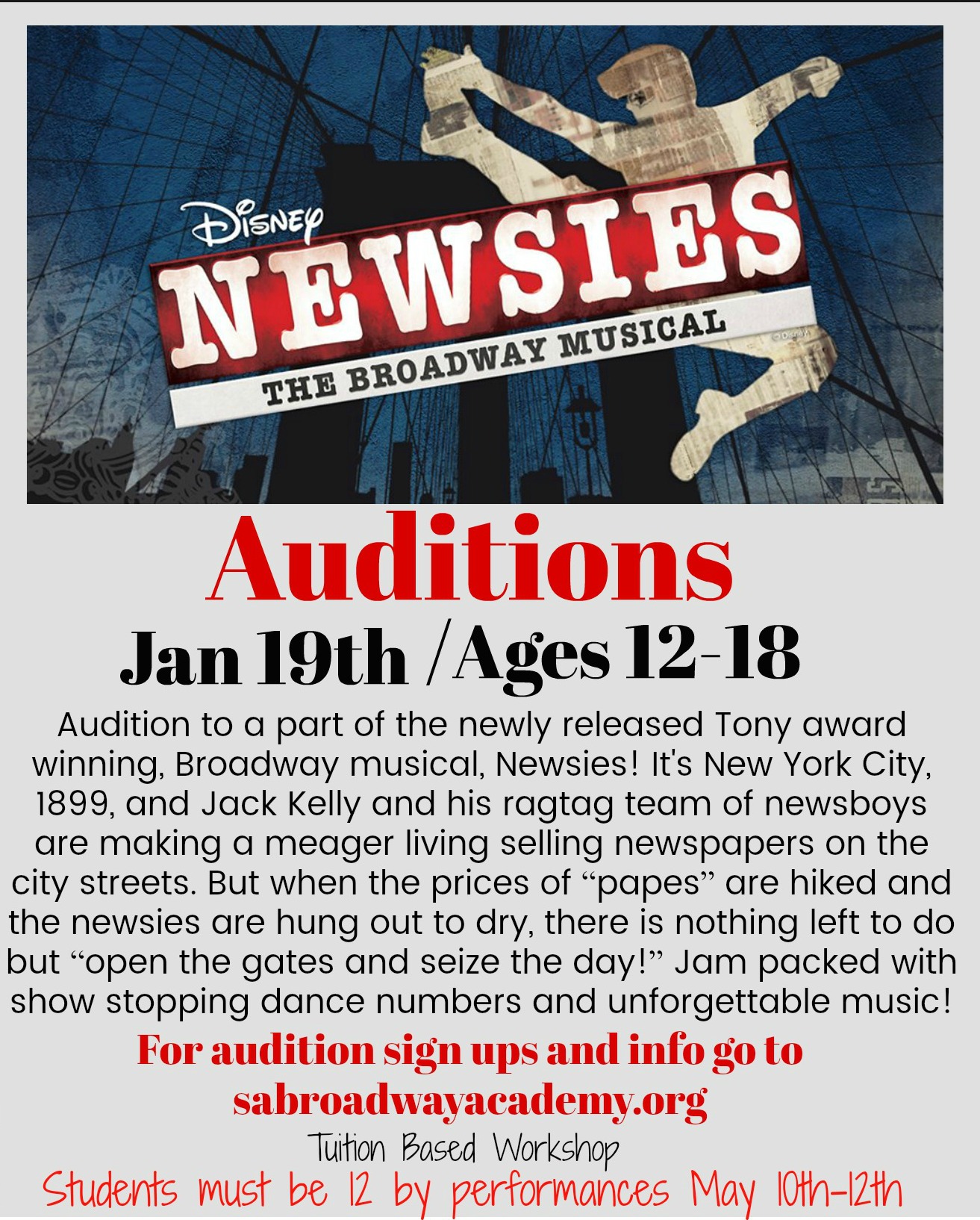 When: Auditions will be held Jan. 19th at the Sunset Mall Community Room by Sears. Students must sign up for auditions at the link below, and are expected to stay for the 2-hour time slot. Audition times are 9am, 11am, 1pm, and 3pm. If you cannot attend the Jan 19th audition, alternate auditions will be held on Thursday, Jan 17th at 6pm at SABA (10 N Taylor).
What: Auditions are open to students ages 12-18 (must be 12 by opening). Students must prepare 16-32 bars of an upbeat musical theatre song or upbeat song (this is usually a verse or chorus section of a song). Sheet music is recommended, however students can also sing acapella or with an instrumental track. Students will also learn a short dance break at auditions and do cold reads from the script.
Callbacks: Callbacks for some students will be held Sunday, Jan 20th at 2pm at SABA (10 N Taylor). Further information regarding callbacks will be given at auditions.
Rehearsals: Rehearsals are held every Sunday from 2pm-4:30pm and Tuesdays from 5:30pm-7:30pm with the first rehearsal beginning Jan. 22nd. The entire cast will always be called on Sunday, and the majority of Tuesdays during the months of Feb and March will not consist of the full cast, but specific groupings. While we are flexible with conflicts regarding school activities, we ask that students participating in SABA's Spring Production not be involved in any other major production outside SABA due to the demanding vocal and dance rehearsals of Newsies. Please be sure to list all your conflicts on your audition form the day of auditions.
Tuition: Tuition for the production workshop is $250 per student (siblings receive a 10% discount). Tuition is due by the first day of rehearsal (SABA also offers a payment plan as well as limited partial scholarships)
Spring Production Workshop